M.Sc – Physical Oceanography
Matthew joined SAEON at the start of 2019 as a product developer. He  completed his Master dissertation at the University of Cape Town in 2017, investigating the interactions between mesoscale eddies and the Benguela upwelling system. 
His role as a product developer at SAEON will be to analyse various satellite sea surface temperature (SST) products in order to identify and develop a SST product best suited for applications along the southern African coastline. Matthew is passionate about oceanography and the marine environment, specifically finding ways in which oceanographic research can be utilised to benefit society. 
M.Sc – Ocean and Atmospheric Science

Professional organisations: Oceans and Coasts Information Management Systems,  South African Data Centre for Oceanography, and SAEON MultiDimensional Data Working Group.
Kyle joins the uLwazi team to take responsibility of a number of multidimensional and biodiversity systems that service our many nodes and stakeholders. Previously he has worked and interned at both SAEON and Total Exploration and Production South Africa. 
Kyle has varied experience in data processing, creating operational indicators, engaging with stakeholders, determining optimal environmental operating conditions  and working in variety of programs/languages (Excel, Matlab, Python and Bash). The transfer of SADCO has been spearheaded by Kyle moving the system from CSIR to MIMS/SAEON. 
Kyle's strengths lie in variety, having had experience in every step of SAEON's systems development from design, setup, configuration, testing, documentation and stakeholder engagement.
MSc (Eng) – Port and Coastal Engineering
Professional organisations: UCT Oceanography Department
Giles specialises in the development and implementation of coastal models to meet the needs of coastal engineering projects, environmental impact assessments and the management of the coastal environment. 
Over the last 10 years his main focus areas have included nearshore wave modelling, hydrodynamic modelling of coastal processes, dispersion modelling of discharges into the marine environment (e.g. outfalls, dredge plumes and oil spills), tropical cyclone modelling, coastal flooding risk assessments, sediment transport modelling and the simulation of port logistics. Giles is currently completing his PhD through the Oceanography Department at UCT, with a focus on modelling high-frequency coastal dynamics of St Helena Bay, located on the west coast of South Africa.  
Giles' current position at SEAON/DEA is aimed at addressing specific needs of Integrated Coastal Management (ICM) through the implementation of coastal models.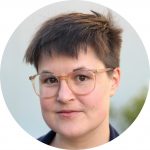 BJourn and MPhil Digital Curation 
Professional organisations: Ex officio member of the CoreTrustSeal board, member of the South African Society of Archivists
Lindsay is a curation specialist at SAEON's uLwazi node, which she joined in 2018 after eight years of working in digital media. She has a strong interest in technology, organisation and the creation of long-term archival solutions, which led her to the field of data curation.
She has completed a Masters in Digital Curation at the University of Cape Town and is particularly interested in working towards best practice standards and creating trusted digital repositories.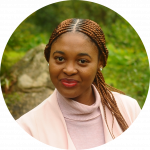 B.Sc(Hons) Geographical Information Systems,  M.Sc – Ocean and Atmospheric Science
Keneilwe joins the SAEON Data Science team as a GIS analyst. Her work will be focused on the South African Risk and Vulnerability Atlas and the Renewable Energy Atlas. Keneiwe previously worked at the South African National Biodiversity Institute (SANBI) as part of the South African Vegetation mapping team.
Keneilwe is a proficient user of Esri ArcGIS, QGIS and Python programming.
Her area of interests are in GIS and Remote sensing, with an M.Sc thesis focusing on the use of satellite remote sensing for monitoring inland water quality. She was awarded the Esri GIS Young Scholar award 2017 and the Department of Science & Technology Women in Science masters fellowship award 2017 for her M.Sc research. 
PhD Molecular Biology
Data storytelling is Amelia's favourite aspect of analysis. Everyone has data, but it is easy to make wrong or misleading or ineffective visualisations to explain data. Data tends to be complex and messy and representing it well and correctly to various stakeholders can be critical for decision making. Amelia has spent the better part of the last 10 years working in interdisciplinary teams to answer different kinds of questions across many fields including medicine, chemistry, molecular biology, botany, ecology, anthropology, social welfare, and statistics. 
Her previous work includes interactive data visualisation and infographic design for UNICEF Indonesia to visualise the latest reporting on the sustainable development goal indicators, as well as statistics and experimental design consultation for various companies. Prior to that Amelia completed a postdoctoral research fellowship at the University of Cape Town on the molecular biology of desiccation tolerance in indigenous resurrection plants.
B.A Hons. – Geography
Professional organisations: Applied Centre for Climate Change and Earth Systems Science (ACCESS Habitable Planet Workshop) 
Bonolo is a GIS Technician and Master's candidate, investigating the efficacy of remote sensing in separating variably fertilized crop samples. She is moved by spatial problems pertaining to natural resource management (i.e. agriculture), environmental risk factors (i.e. loss of biodiversity) and sustainable development (i.e. renewable energy options). 
Her role at SAEON combines the use of ArcGIS, QGIS and [learning] Python to explore spatial data, find possible solutions and aid decision making. This allows her to investigate and understand the spatio-temporal relationships between natural and socio-economic phenomena. 
Before joining SAEON, she completed an internship at the CSIR – where she was mentored in processing data for modelling global change. That's where she also joined the ACCESS Habitable Planet Workshops, for which she is a peer lecturer. She enjoys working with her peers in making science education enjoyable!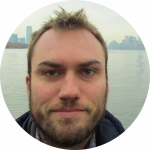 PhD Electrical Engineering. MHCS Arachaeology
Marc joined SAEON in March 2019. Previously, he was a senior scientist at the CSIR, where he was involved in model development, data analysis and visualisation, and coding up various decision support applications. Most of his programming experience is in Java, R, and Fortran, with some experience in other languages as well.
He has a PhD in Electrical Engineering from the University of Cape Town specialising in wavelet analysis and various data mining techniques and algorithms; and a Master's in Archaeology specialising in Optically Stimulated Luminescence (OSL) dating and other radiometric techniques (e.g. radiocarbon). His current interests include working with spatial data and time series classification and feature extraction problems.  Specifically, he enjoys coding up "user-friendly" applications that afford end-users (scientists, funders, decision-makers) the ability to navigate and explore relationships in the data themselves by designing function rich visualisation interfaces.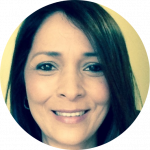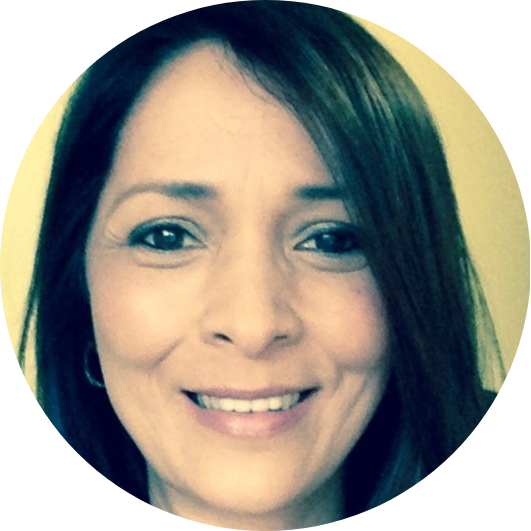 GISc Technologist

Professional organisations: South African Geomatics Council 
Angelique has many years of experience as a GIS professional and is registered as a GISc Technologist (GTg GISc0941) with the South African Geomatics Council (SAGC). She has extensive experience across the private and government sectors and provided GIS support to small and major capital industry (oil and gas, environmental, infrastructure, climate change, power, mining etc) projects across South Africa, as well as throughout the continent. Specialisation includes;  1 : 500 000 Hydrogeological map series; four State of the Environment Reports; Visual Impact Assessments – ZTV generation and mapping; EIA series of maps; ESIA series of maps; Nuclear Site Investigation within South Africa; Geology and Groundwater mapping; Contamination/Land Remediation projects; Solar Park and Wind Farm series of maps. She has extensive experience in GIS systems, data management, 3rd party interaction to acquire data, edit and maintain datasets, metadata, geo-referencing raster imagery, data analysis, map production for various resources, manage, maintain and monitor spatial and non- spatial databases over time, standards and procedures, customised digital data and mapping for management, research and advise on new spatial technologies, minimal supervision required and can implement solutions to geo-spatial problems. 
She has the ability to think proactively, good interpersonal skills, good problem-solving ability, am self-motivated and have a wide array of expertise related to GIS, excellent organisation skills, can work independently, design and establishment of spatial (GIS) and non-spatial information systems, data maintenance, data processing, project-specific analysis tasks and information reporting and GIS project management. 
PhD – oceanography
Publications | ORCID ID: 0000-0003-2544-1243
Professional organisations: The Nansen-Tutu Centre, The eastern boundary research focus group of CLIVAR, The Coastal and shelf seas task team (COSS-TT) of GODAE
Jennifer is a physical oceanographer who uses numerical models as a tool to better understand ocean processes that are difficult to observe in a cohesive way using in situ or satellite data. Her area of expertise is the Benguela system, from the Angola-Benguela Frotal Zone at its northern boundary to the Goodhope Jet at its southern. 
Jennifer has recently been appointed as a numerical modeller for a newly established initiative, SOMISANA (A Sustainable Ocean Modelling Initiative: a South African Approach), which means to 'work together' in Sepedi and underscores the intention of moving forward in a multi-institutional and transformative approach. The vision is to: facilitate the local development and sustainability of an operational ocean current forecast system for the South African exclusive economic zone and to do so in a transformative fashion.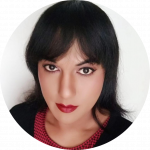 Junior Systems Administrator
PhD Zoology
Publications | ORCID ID: 0000-0002-8345-4811
Professional organisations: South African National Committee (SANC) reporting to the international body SCAR (Scientific Committee on Antarctic Research); SCAR Standing Committee on Antarctic Data Management (SCADM); Honourary Research Associate, Department of Oceanography, UCT; Research Fellow, Marion Island Marine Mammal Programme (MIMMP), University of Pretoria; MEOP: Marine Animals Exploring the Oceans Pole to Pole
After many years in academic research, Anne joined SAEON at the end of 2018 to delve into the world of data curation and management. Her prior research and work experience both nationally and internationally covers marine, terrestrial and freshwater habitats, focusing on a range of topics including climate change, invasive species, ecosystem modelling, biological and physical oceanography, physiology and ecological interactions, with particular expertise and interest in the polar regions.
Anne has a strong interest in data quality and the data life cycle, from planning and collection to analysis and preservation. She also has a passion for science education and communication, and outreach activities.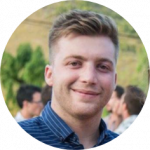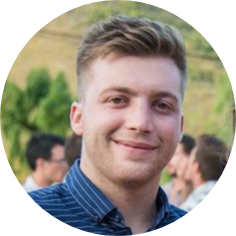 BSc(Hons) Ocean and Atmosphere Science
James is a recent graduate of the University of Cape Town where he completed an Honours degree in Oceanography with a focus on the physical properties of the Agulhas Current. He has a real passion for the Earth sciences, especially in Southern Africa, and the technologies that go along with them.
He has joined the SAEON team in the capacity of Data Curator where he is eager to gain valuable experience with large data projects.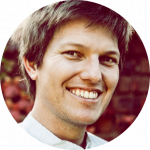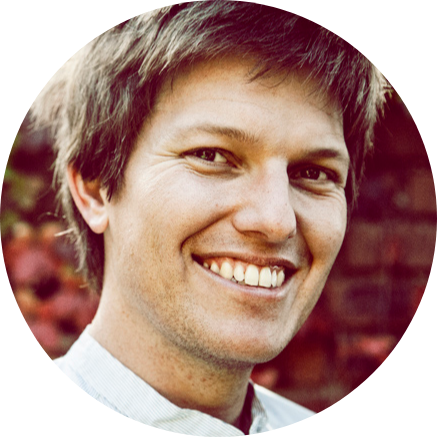 Scientific Programme Officer
MSc Environmental Science
CV | Publications | ORCID ID: 0000-0003-0743-9529
Professional organisations: Wits Ecological engineering and phytoremediation research group
Hayden is a capable, independent and adaptable environmental scientist with a strong focus on geospatial data analysis. 
His role currently is as a data scientist for the SAEON Ulwazi Node, which involves data analysis, data visualisation,stakeholder engagement, knowledge transfer and development of analytical tools for decision support projects. Additionally he is the project leader for the Department of Science and Technology funded Renewable Energy Atlas.   He previously worked as a technical lead environmental analyst for a joint project between Gold Fields South Africa region and Sibanye Stillwater to mitigate their environmental risk. Additionally, he also worked for a drone company, where he audited their precision agriculture processes and also led product development for both mining as well as the precision agriculture portfolios.
SENIOR DEVELOPER (COASTAL)
M.Sc (Computer Science)
Tim started his career developing accounting systems and ISP management systems many, many moons ago.
In 2011 he established Nimbus Services specializing in biodiversity informatics, data science and machine learning. His main focus centered around the development of systems for biologists, specifically taxonomic information systems, as well as making biological data accessible to scientists and the public.
His involvement with SAEON was initially as a contractor working on the observations database. Thereafter Tim joined the Elwandle node team to handle SAEON's coastal systems.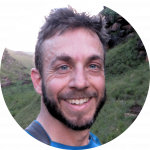 BSc Computer Science & Mathematics; BSc (Honours) Ocean & Atmosphere Science
Mark brings to SAEON nearly 20 years' experience of software development in a variety of contexts, from computer-based learning, corporate billing and web hosting services to geophysical modelling and geospatial data analysis.
Mark spent around 15 years in the commercial IT industry before a 3-year interlude as a full time student in the sciences. His arrival at SAEON marks a convergence between these two parallel threads in his life, and he feels passionately about contributing both to research infrastructure and to open-source software initiatives.
Mark's coding expertise includes Python, C#, SQL, Unix/Linux scripting, and others.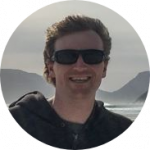 MSc in Information Technology

Software Developer with experience across a wide range of technologies. He graduated with an MSc in Information Technology from the University of Cape Town, where he worked on alternative methods of scaling traditional (relational) systems using MapReduce and NoSQL data stores. At SAEON he fulfills the role of a full stack developer where he makes delightful things.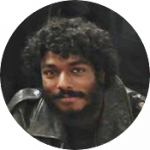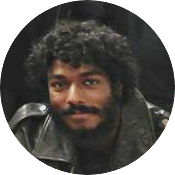 Dylan is a frontend dev with interest in the whole stack, he mainly works in JavaScript building things for the web.