Our team develops innovative data products in support of open data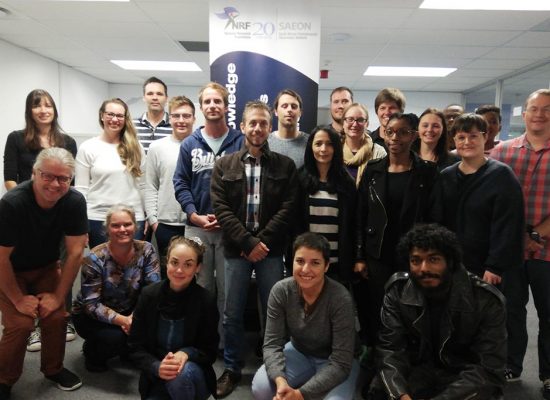 South African Environmental Observation Network (SAEON) is a long-term environmental observation and research facility of the National Research Foundation (NRF). SAEON supports well over 100 researchers and students per year, at research sites spread across the land and oceans of South Africa.
uLwazi (meaning 'knowledge') is one of the seven nodes of the South African Environmental Observation Network (SAEON). The Node was established in 2018 to support data management and the development of information platforms and decision-support tools for government departments. 
Our open access data systems focus on long-term environmental observation data and operate on the Findable, Accessible, Interoperable, and Reusable (FAIR) data principles. 
By integrating and publishing data and associated products in an understandable and accessible manner we hope to facilitate the decision-making process and allow for a defensible response to a range of social, economic and environmental drivers in South Africa.

Data Curation
SAEON can assist with the development of metadata templates for proper description of datasets. The team supports standardised, interoperable data stores for a wide variety of data families including spatial and multidimensional data.

Data Science
Sourcing, processing, analysis and publishing of datasets. Development of new data products to serve a specific need or answer a societal question in the field of global change.

Data Infrastructure
Provision of a hardware and networking platform in a secure environment, backed up daily, and increasingly integrated with cloud-based services.

Systems Development
Assistance with conceptualisation, design, and development of standards-compliant architecture, systems, services, and applications in collaboration with the community.

Decision-Support Applications
Project-driven design and development of user-facing portals including Atlas's to support policy and decision making mainly in the field of risk and vulnerability to global change, adaptation and mitigation planning and implementation.

Semantic Frameworks
Development, standardisation, and hosting of vocabularies and vocabulary services.